Your local window and door replacement specialists.
With over 40 years of experience in the replacement window and door market in Portland, Oregon we have expertise in all styles and types of homes spanning many historical eras.
We strive to find the most appropriate solution for each window or door project, while maintaining the historical and architectural integrity of your home. Wood windows, vinyl, fiberglass, fir doors, french doors, etc. There is a time and place for every style and function.
Our business is designed to provide customers with the highest quality products at an affordable cost, while delivering prompt and friendly service.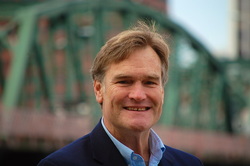 Kevin Betker
Co-Founder
Kevin Betker, Co-Founder
Kevin has been one of Portland's leading window and door professionals since 1987. He started his career as an architectural representative for a Marvin Window distributor, then worked as a project manager for a replacement window company, designing and selling projects of all sizes throughout the city. He was born and raised in Laurelhurst and after graduating from the University of Oregon, chose the same neighborhood to raise his own family. Kevin has a strong interest in the character and charm of older homes and is passionate about wood windows, doors, and wood products. He enjoys working with clients and coming up with the perfect solution to increase energy efficiency while maintaining or improving the aesthetics of the home.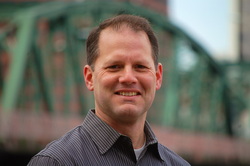 Jeremy Powers
Co-Founder
Jeremy Powers, Co-Founder
Jeremy has been perfecting his craft in the window and door industry since 1996. He learned from an experienced team of craftsman who taught him woodworking methods to transform homes with replacement windows and doors. With this experience he has become one of Portland's leading window and door craftsman. Jeremy grew up in Northeast Portland and after attending Brigham Young University, moved back to the same neighborhood with his family, where he enjoys the challenge of working on older historic homes.  He has spent the last 17 years throughout the metro area improving the aesthetics and energy efficiency of nearly every style home Portland has to offer. He continues to hone a keen eye for the details and quality of each project he approaches.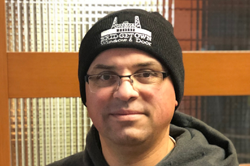 Rafael Mendoza
Carpenter
Rafael Mendoza, Carpenter
Rafael arrived in Portland 18 years ago and quickly started his love of working with his hands. Rafael joined our team over 4 years ago and has become one of our finest door installers. Exacting and meticulous in his work, Rafael has a full compliment of carpentry skills, which he honed while remodeling his North Portland home and building his ADU. Whether working alone on a door or part of a larger project, Rafael always brings a positive attitude and strong work ethic to the job.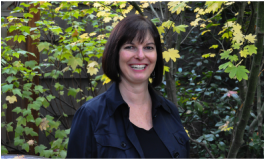 Laura O'Keefe
Office Manager
Laura O'Keefe, Office Manager
Laura runs Bridgetown's day to day operations, and brings a wealth of experience managing programs to our team. She enjoys keeping many balls in the air, ensuring they fall perfectly into place while also guaranteeing our clients know what to expect every step of the way. Her construction background includes years of managing a city program to improve the energy efficiency of apartment buildings and working as the office manager for a window replacement company. She honed her planning and people skills in client relations for a communication training company, as well as communications and event planning for a local non-profit. A native of Portland, she lives with her family in NE Portland.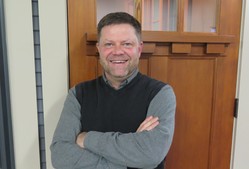 Frank Boers
Sales Consultant
Frank Boers, Sales Consultant
Frank has been part of the Portland window and door industry since 1997, as a territory manager for both Marvin Windows and Milgard Windows. His passion for top-quality windows and great customer service led him to join Bridgetown's team. Frank is excited to share his expertise in architecture and renovation with homeowners wanting to transform the curb appeal and efficiency of their homes in the highest quality manner. He grew up in Lake Oswego and now lives with his family in North Portland's Piedmont neighborhood. As a 17-year resident of the inner city, Frank particularly enjoys beautifying and increasing energy-efficiency in Portland's older homes.
Vance Strong
Carpenter
Vance Strong, Carpenter
A craftsman with over 25 years of experience in both the residential remodeling industry and commercial carpentry, Vance brings a vast array of knowledge and experience to our team. Whether framing an opening or installing a beautiful Marvin window, Vance approaches his work as a true craftsman. When he isn't working, you will find Vance remodeling his turn-of-the-century home in SE Portland and spending time with his family.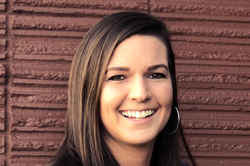 Kelsey Eby
Operations Assistant
Kelsey Eby, Operations Assistant
Kelsey was born and raised in Portland, Oregon, and joined the Bridgetown team just over a year ago as the operations assistant. She has been a great addition to the team and helps oversee office operations. Kelsey attended the University of Charleston in West Virginia, where she earned both her Bachelor's and Master's degrees. When not in the office, Kelsey enjoys coaching volleyball, going on hikes, taking cycling classes and spending time with her family and friends.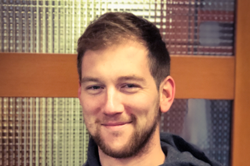 Austin Powers
Carpenter
Austin Powers, Carpenter
Austin grew up in NE Portland, playing football, basketball and baseball. He loves working on older homes and enjoys installing windows and doors. An avid learner, he is working on his degree. He and his fiancé are looking forward to getting married this summer.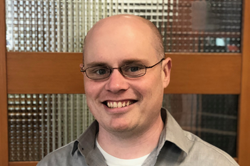 Jeff Wiencken
Sales Consultant
Jeff Wiencken, Sales Consultant
A NE Portlander, Jeff brings a varied background and many talents to our company. Jeff worked in customer service for many years, including for a Portland window and door company, so he has a deep understanding of replacement windows and doors and how they fit into Portland's historic home market. Jeff blends his background in finance with his customer service skills to provide a wonderful customer experience.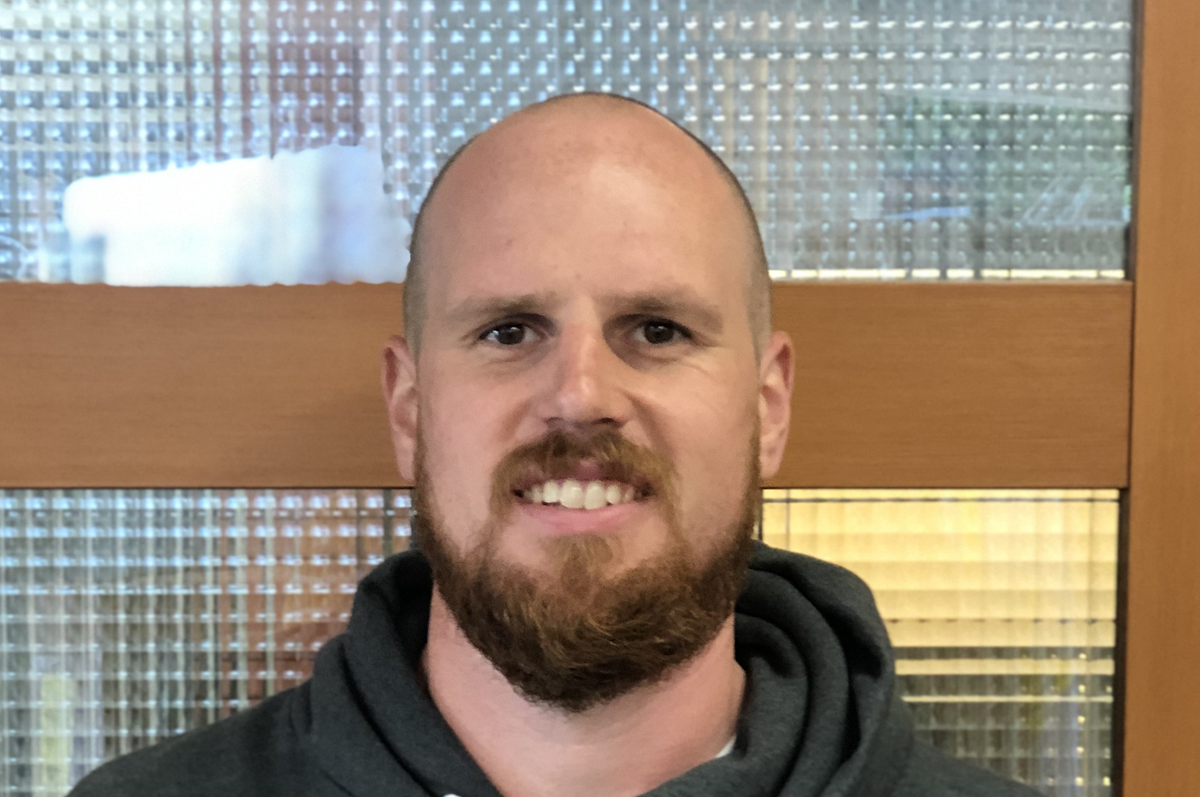 Scott Becker
Carpenter
Scott Becker, Carpenter
Scott has over ten years' experience in the building industry, ranging from the supply side to framing and finish carpentry. His passion is in the details. Scott is an avid learner and enjoys various phases of the construction process, especially how each step builds upon the next and is set off by the features of the finish. Originally from the Midwest, Scott moved to the Portland area a few years ago. In his free time he enjoys spending time with his wife and two dogs, hiking, climbing, camping and exploring the outdoors.
This crew is amazing! Kevin, Jeremy and the crew finished the entire job in one day (5 large windows in a very old apartment).  Not only that, but they were kind and easygoing.  The even mopped the floors and cleaned up everything!  They went above and beyond.  I would recommend them to anyone who needs new windows.  Their work is beautiful, clean and professional.  Thank you for being awesome!

– Juliet
I called Bridgetown to get help advice with a window problem that required immediate attention. This window was not purchased there but I called them because they were highly recommended. I called this morning at 9, desperate for advice because I had no idea how to fix it. The person who helped me (Laura) was so incredibly helpful and understanding. She asked around and Kevin offered to come help me. Within 20 minutes he arrived and fixed the problem and it was not easy. I cannot express my thanks enough to Laura and Kevin restoring my faith in humanity to help out a total stranger. Since I bought this house I have been stood up multiple times, told they are too busy, and being generally rude about customer service support. However, Bridgetown was awesome and so personable. I appreciate you so much and you WILL be getting my future business.
I owe a huge thanks to you and your staff. Justin, Jeremy, and Rafael were wonderful to work with and their work product and professionalism was impeccable.The new windows are incredibly beautiful. My little house has been transformed! It will only get more beautiful as we work through my two door projects. Thank you, thank you, thank you for recommending the (Milgard) Tuscany series windows. They are PERFECT!!!!!

– Cindy, Portland, OR
I've worked with many contractors and subcontractors through my previous profession as an electrician and the level of attention to detail and craftsmanship from the entire crew was amazing. Jeremy and the team are such great people and do excellent work. The windows look amazing. The door looks great. The woodwork and framing was some of the best I've seen. Top notch team. Excellent work. They really take care of their customers.

– Jonathan
Wow, our new windows look FANTASTIC!! The black really makes the house pop and the finish on the windows is really great. Your crew was very nice and so professional! Our housemate works in construction and he was very impressed by the prep and the cleanup. We really appreciate how thorough they were and it was a pleasure having them here.

Thanks again for all your hard work. We are very happy!

– Amy